Julie Tolek, Esq., Associate
Mediator, & Collaborative Divorce & Estate Planning Attorney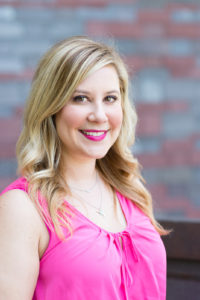 UPDATE: Julie has accepted a position with Parker and Lynch as an Attorney Search Director and will no longer be accepting cases through Skylark.

"Aim at a high mark and you will hit it. No, not the first time, nor the second and maybe not the third. But keep on aiming and keep on shooting for only practice will make you perfect. Finally, you'll hit the Bull's-Eye of Success."Phoebe Ann Mosey a/k/a Annie Oakley
---
---
JULIE DESCRIBES SKYLARK AS:
A place where collaborative conversations trump legal lectures.
---
OTHER AFFILIATIONS:
---
PRIOR EMPLOYMENT:
Bace Law Group, LLC
Imprivata, Inc
Mac Girl Consulting
Apple, Inc.
---
EDUCATION:
J.D. New England Law | Boston 2013
B.S. Criminology and Law, Suffolk University 2003
---
PROFESSIONAL AFFILIATIONS:
Admitted to the Massachusetts Bar – 2013
Admitted to the United States Federal District Court for District of Massachusetts – 2014
Boston Bar Association
Massachusetts Bar Association
Women's Bar Association
---
CHARITABLE AND COMMUNITY ACTIVITIES:
Habitat for Humanity Labor Volunteer
Keynote Speaker, On-Call Volunteer Professional Advisor and Mentor, Crittenton Women's Union
Middlesex County Probate and Family Court Lawyer of the Day
Panelist, "Pathways to Practice Success Stories", MCLE
Panelist, "What It's REALLY Like to Go Solo", Boston Bar Association
Estate Planning Instructor, Society of Grownups
Boston Marathon Expo Volunteer
---
PUBLICATIONS:
American Bar Association Legal Technology Resource Center blog contributor – May 2014 – Present
LegallyblondBOS blog – March 2012 – Present
---
FAVORITE SPARE TIME ACTIVITIES:
Saltwater fishing and stuffing my face.
---
FACT PEOPLE WOULD BE SURPRISED TO KNOW
I can balance a spoon on my nose.
---
WHAT I WANTED TO BE WHEN I GREW UP
Detective.
---
Click here to meet more of our team.