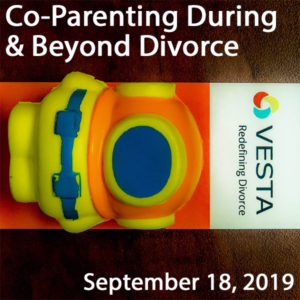 Skylark Law & Mediation will be hosting a VESTA Divorce Resource Night on Thursday, September 5, 2019, from 6:30 PM to 8:30 PM at The Collaborative Outpost located at 9 Main Street, Southborough, MA.
Please join us for a special evening focused on learning and implementing parenting skills through your divorce or separation. This seminar, led by Attorney Beth Aarons and Parent Coach Tanya Gurevich, JD LICSW, is intended to help you and your family have a smooth and easy transition.
Beth will cover important legal issues for both newly separated parents as well as parents with existing agreements. She also will provide sample parenting plans and discuss other co-parenting issues such as flexibility, holidays, travel and new significant others.
Tanya will guide you through essential parenting strategies to help your children have a sense of stability during and after this transition.
Together, they will provide you with resources that will aid in creating a bright future for you and your children.
There is NO COST for attendance. Advance registration is required.
RSVP: Deanna at Team@VestaDivorce.com or 508-744-6014 OR Reserve your free ticket through Eventbrite here
Complimentary refreshments will be provided.