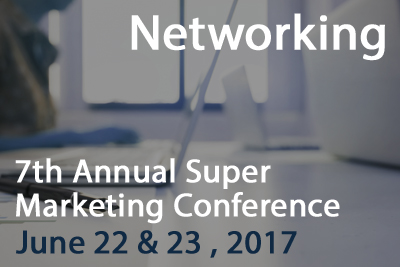 7th Annual Super Marketing Conference

Justin Kelsey will be presenting on Successful Intentional Networking at 2:50 on June 22 right before the Facilitated Networking and Reception.
New England's premier legal marketing conference returns to Boston on June 22 – 23!
The 7th Annual Super Marketing Conference presents Fearless Marketing for Solo and Small Firm Lawyers, organized by the Massachusetts Law Office Management Assistance Program, Massachusetts Continuing Legal Education, the ABA's Law Practice Division, and the ABA's Women Rainmakers Division. Whether you need more clients or just better clients, we'll help you find out how to get them as a solo or small firm practitioner with no time or money to waste.
Two days of workshops and one-on-one sessions with top marketing experts so you can leave the fear behind and move forward confidently with a plan to grow your practice in the right direction.
You'll leave with practical strategies and tools to help you:
Get the Latest Marketing Trends for Law Firms
ConvertProspects into Clients
Amplify Your Social Media Audience
Make Networking an Indispensable Tool
Gain Valuable Insights from Analytics
Register now at the Conference Sponsor rate for a 50% discount. –  (When you register at the discounted rate, you'll pay only $60 for this 2-day conference. That's so cheap you won't feel guilty when you skip a workshop because you're wrapped up in conversation with a new or old friend. It's so cheap you won't even feel guilty if you skip a whole day.)
If your budget is too tight to afford the registration fee regardless of value, please email heidi@masslomap.org to inquire about scholarship opportunities.
Tune into #SuperMarket7 to preview the insight, strategies, practices, and tools you'll get at this year's conference as we start the countdown to June in featured posts each week on the LOMAP blog.