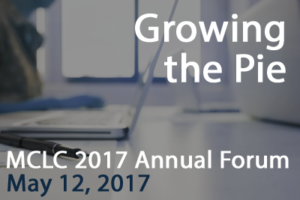 Growing the Pie: Introducing Experts who Create Value for Clients
MCLC Networking & Educational Forum – Cultivating Collaboration: The Changing Faces of Collaborative Law, Southborough, MA
May 12, 2017 – 3:00 – 4:30
Justin Kelsey (moderator)
Speakers: Blair Trippe, David Consigli & R. Paul Faxon
Divorce cases that include family business ownership in the
couple's portfolio (or "closely-held" companies where owners-principals want to restructure ownership) can benefit from
adding family business consultants and valuation expert's to the CL inter-disciplinary team. This multi-disciplinary panel of professionals will discuss how they create value for scores of clients and their CL attorneys who are struggling to resolve conflict and, if appropriate, develop a property division settlement that enlarges rather than shrinks the pie for those involved.
The MCLC Networking & Educational Forum is an Annual Conference taking place from 8:30AM to 4:30PM on May 12, 2017 at Clark University in Southborough, MA.